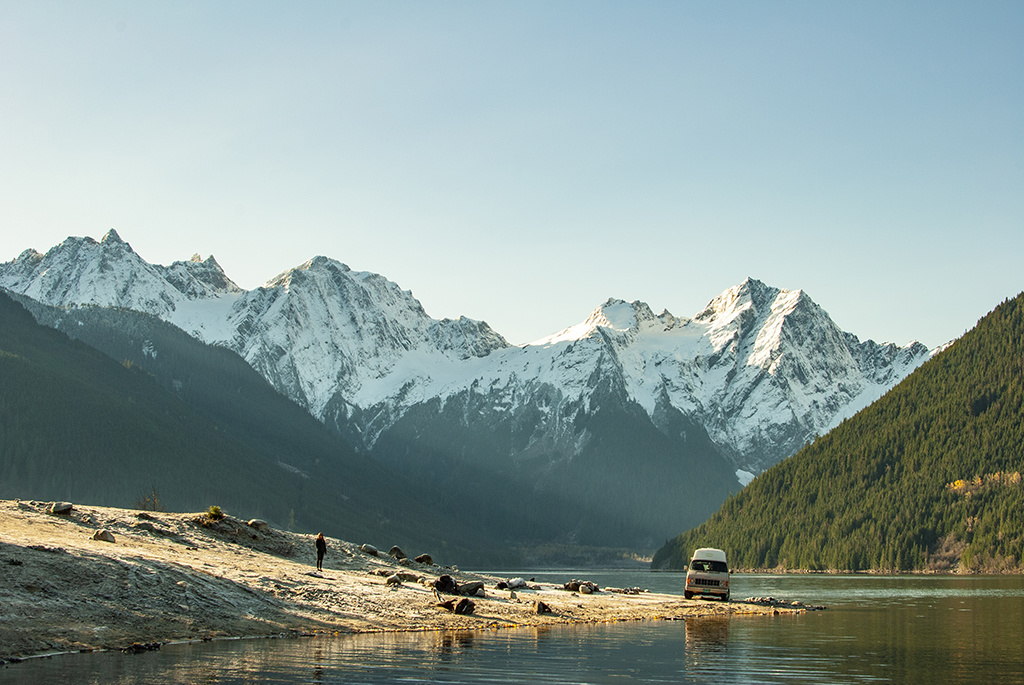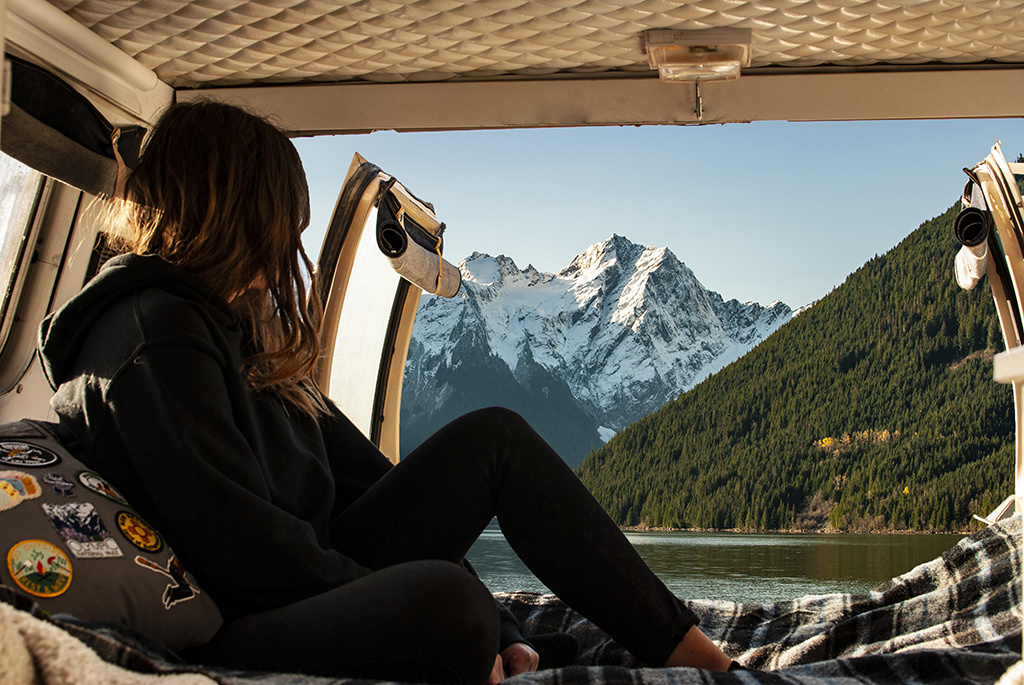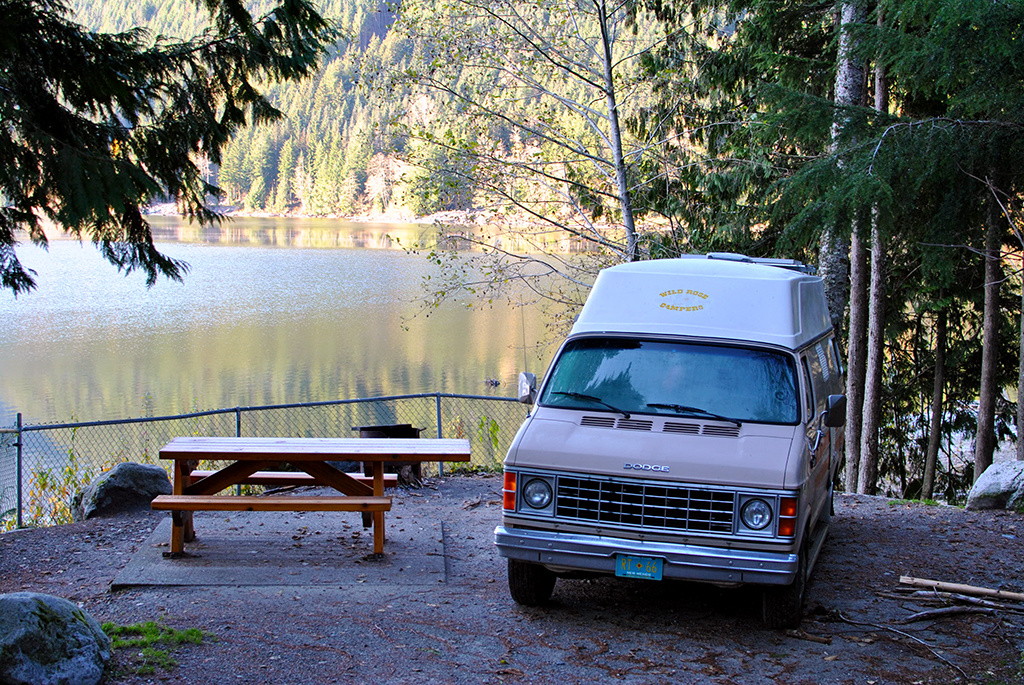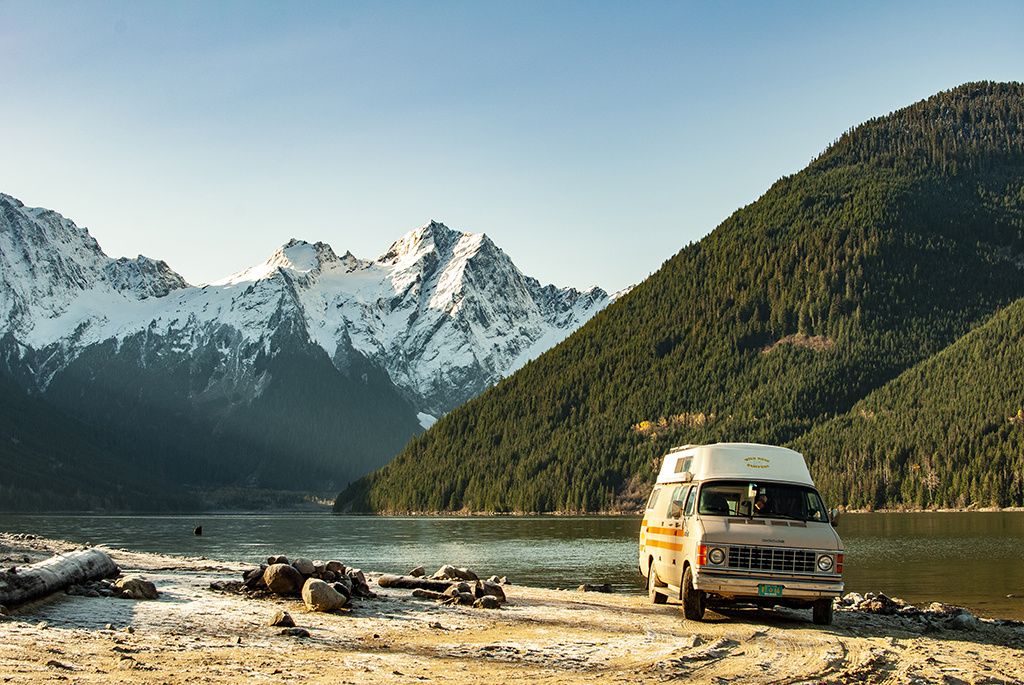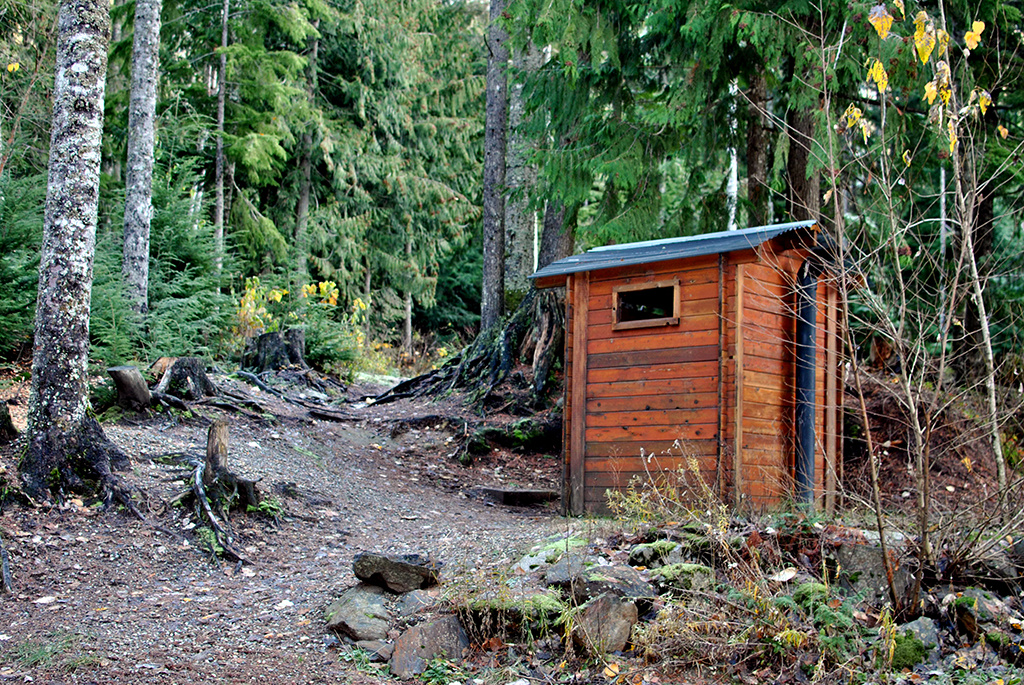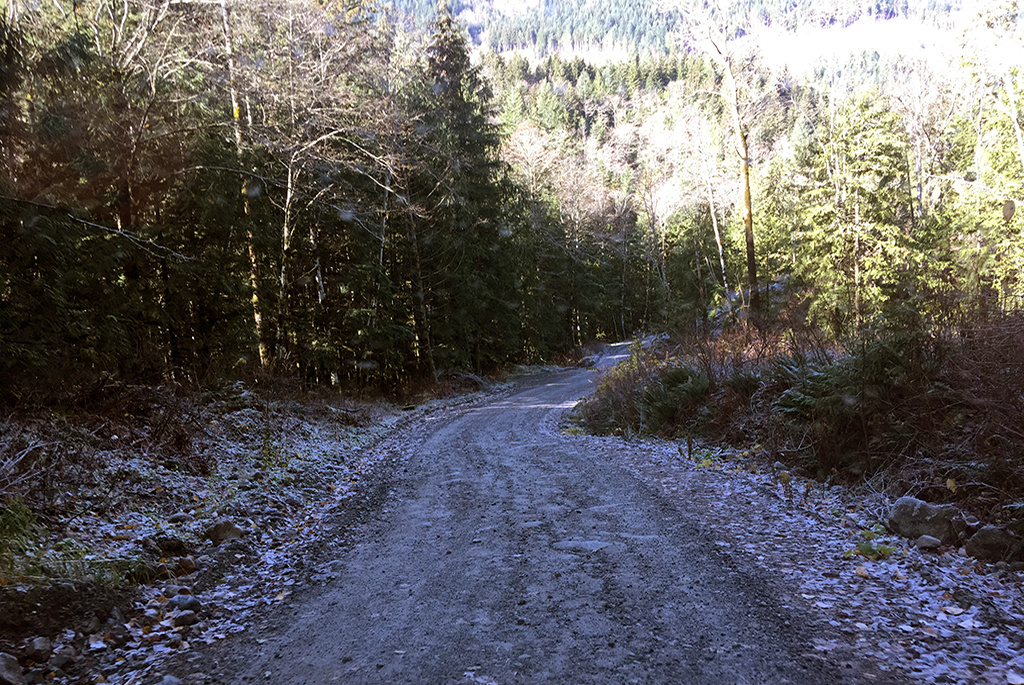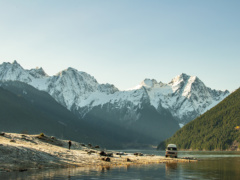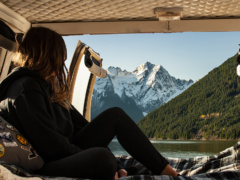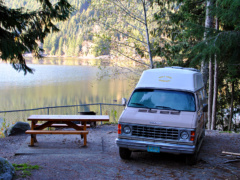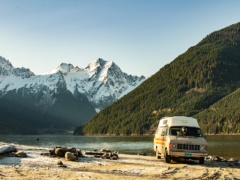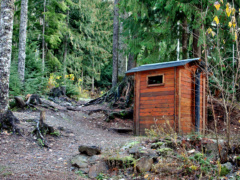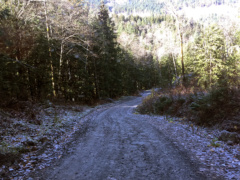 Ok, this place is nuts. Imagine a beautiful mountain lake surrounded by towering trees (and unfortunately plenty of clear cut areas) with a sandy beach and a view that looks photoshopped – that's Jones Lake. So the lake itself is actually called Wahleach Lake but BC Hydro created a recreation area around it with 55 campsites called Jones Lake and it's pretty special. We were lucky enough to have the place to ourselves since we went in early November but I imagine it gets pretty busy in the summertime. There are 3 different campgrounds with picnic tables, fire rings and outhouses along with plenty of shoreline where you can camp outside of the designated sites. They say it's a drug and alcohol free zone but I'm not sure how "strictly enforced by the RCMP" it really is. In any case, respect the posted rules to assure this place stays open and free!
Now to address the elephant in the room: the drive in. BC Hydro says the road is 4×4 only but that's not really true. No, we wouldn't do it in a Honda Civic, but if you have a truck or SUV then you'll be more than fine as long as you take it slow (as with most logging roads). The quality of the road is actually pretty good – yes, there are potholes and it's rocky in areas but it's wide and the trees create a sort of makeshift guard rail on either side. The main issue is the steepness. We're talking grades that made us feel like we were sitting at 90°. It's a 9km (6mi) drive in and the first 3km are the worst. Going up was fine but coming back down was REALLY hard on the brakes. Thankfully there are some plateaus so you can give your vehicle a bit of a rest. The photo of the road in the gallery doesn't really do the slope justice but gives you an idea of the width and smoothness which is pretty consistent the whole way. Wouldn't want to attempt this in anything bigger than a small motorhome but it's perfect for vans and tenting.
Max stay is 14 days.
✓ Generic Van Life Verified
Address
Jones Creek Forest Service Road, British Columbia V0X 1X1
Search for other campsites in:

British Columbia
---