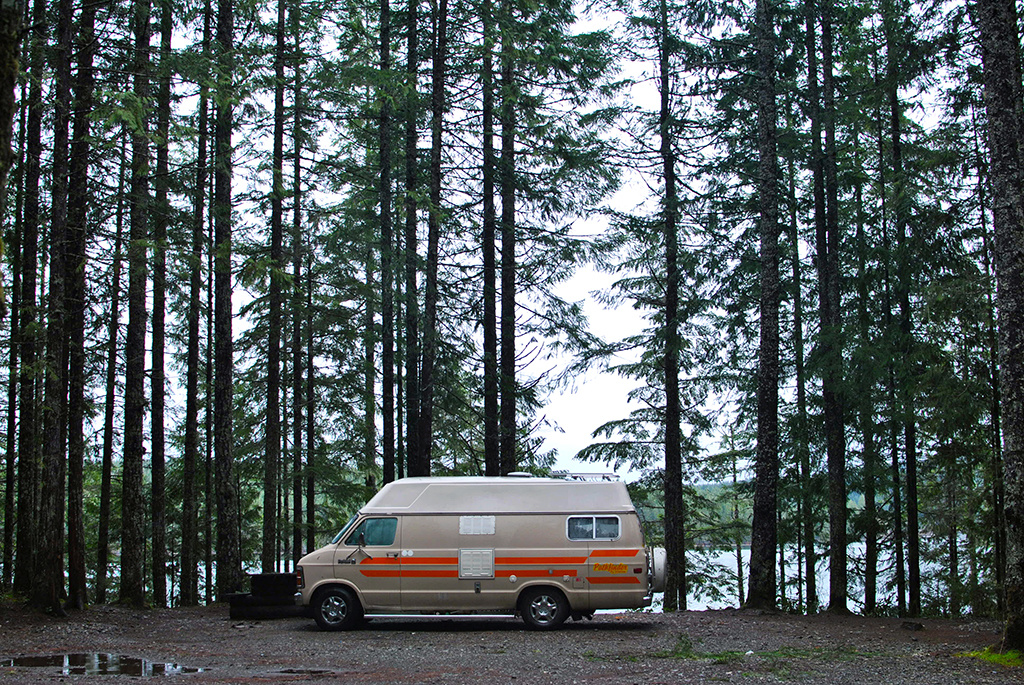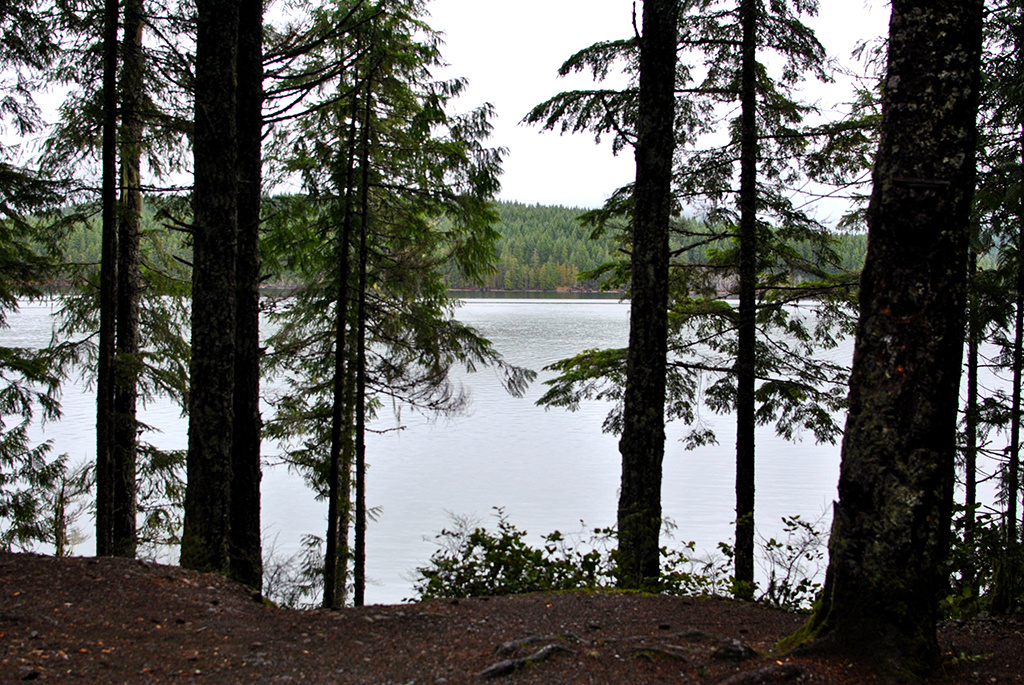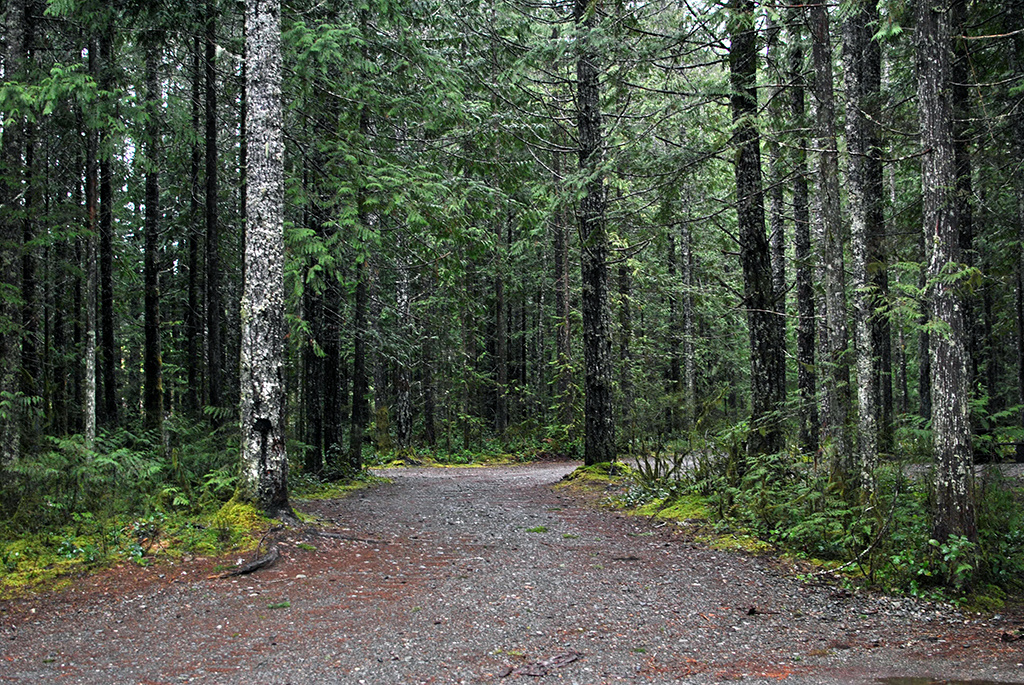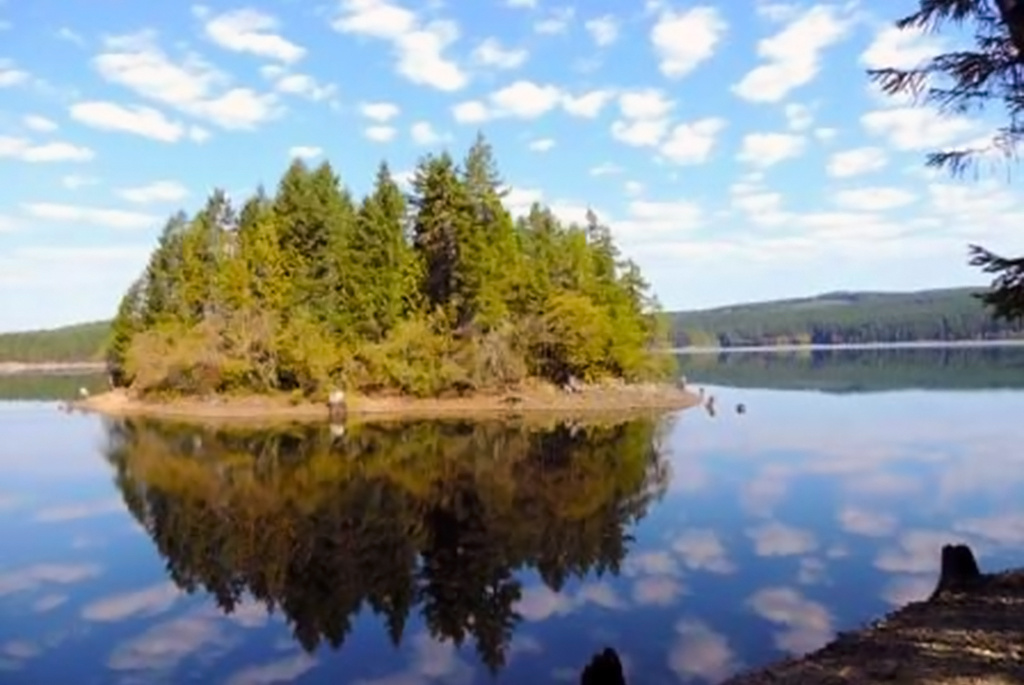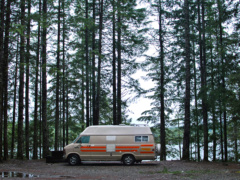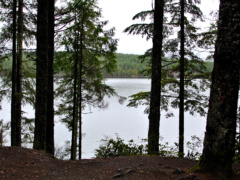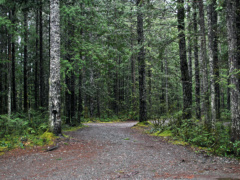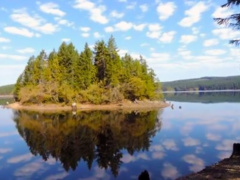 A large recreation area on the south shore of Campbell Lake, not far from Strathcona Dam. There are 6 large sites nicely spaced out that each have a fire ring and picnic table, along with one shared outhouse. Two of the sites are lakeside while the others are surrounded by mossy forest. There's also a beach area just a short walk from the campsites that has signs noting it's day use only despite signs of people tent camping there. There's a really cool little island across the water (see crappy photo from S&T website) that seems to make the area a great place to paddle or kayak. No cell service or other facilities. Suitable for any size rig (or tent) as long as you follow the directions below.
If driving from Campbell River, follow the directions on the Sites and Trails website and disregard the "shortcut" that Google Maps will suggest. We took the Google Maps route in and although it did eventually get us there, the forest road turns into a skinny dirt road in the middle of nowhere that feels more like an ATV trail. For the most painless way in, stay on highway 28 until the turn into Strathcona Dam on Strathcona Dam Road and follow that road all the way past the dam until you see signs for Long Point.
Max stay is 14 days.
✓ Generic Van Life Verified
Address
Strathcona Dam Road, British Columbia V0P
Search for other campsites in:

British Columbia
---